Game news EA FC 24: harassment, sexist comments and disinterest in female players, Ultimate Team mode does not give a good image
Alongside PlayStyles, this is surely one of the biggest new features of the 2023 version of Electronic Arts' football game: the inclusion of female players in Ultimate Team mode. Since the revelation of EA Sports FC 24, everyone has been able to form their opinion on this desire to bring players together on one and the same field. But, now that the game is here, sexist comments are much more present on social networks, while the transfer window of players does not seem to excite Ultimate Team enthusiasts that much.
For several editions now, Electronic Arts' football games have allocated more and more space to women's football. At the dawn of a new era for the American publisher which has made the difficult decision to abandon the name "FIFA" and its collaboration with the International Federation, this initiative is progressing with a major position taken: female football players are now included and even accompany men in the very famous Ultimate Team game mode. As soon as this "total football" was made official, this turning point caused a flurry of criticism on social networks, and today it continues and is even increasing now that some have access to EA Sports FC 24.
Although it may be a vocal minority, they are not being asked to spit their venom on the decision taken by Electronic Arts. In short, sexist messages have been hitting the game of football for weeks and the word "woke" keeps coming back to criticize this choice of the American publisher.. " If you use female players in your Ultimate Team, then you are woke trash ", " having female players in your Ultimate Team alongside men is so woke (…) the game is ruined ", " it's such a woke symbol to see that the players have better statistics than Haaland who is one of the best players at the moment ", " Electronic Arts is trying so hard to be woke ", " mixing (men and) women in EA FC's Ultimate Team mode is the stupidest thing I've ever seen " or " They ruined FIFA by allowing female players to be on Ultimate Teams with men ".
Adding women to ultimate team is the best thing ea have ever done. You score a couple goals and they just INSTA leave

— ❄️Kokuhaku_sha❄️ (@shanethecnfsr) September 26, 2023
We reassure you, we do not only find edifying reactions of this kind on social networks. This terrible observation is fortunately mitigated by the enthusiasm of certain players who are not afraid to say that this choice on the part of Electronic Arts is "the best they (the developers) could have made". Especially since it now allows them to ridicule other toxic opponents online, hurt in their pride when losing against a mixed team or essentially composed of formidable players. Because we noticed it a few hours ago, some players are particularly virulent towards female players, whether on the EA Sports FC 24 Ultimate Team field or outside the stadium with the famous Ada Hegerberg card bug.
---
A simple Ultimate Team bug that turns into harassment of player Ada Hegerberg
Three days before the launch ofEA Sports FC 24, the game of football found itself in the middle of a controversy that it could have done without. On the sidelines of the release, Electronic Arts had formalized a slew of player notes on its official website: a way of allowing future buyers to closely examine the cards to quickly grab on Ultimate Team. In the lot, we found the profile of OL player, Ada Hegerberg. Except that the Lyon striker, with a very good general rating of 89, immediately paid the price for an unfortunate bug which did not amuse certain players in the early access of EA Sports FC 24 .
No one is really surprised to encounter bugs when launching one of Electronic Arts' football games. Even less at the very beginning of its launch phase! Very often, these are derided but, in the case of Ada Hegerberg, it had to be different since this technical problem resulted in an unprecedented wave of harassment. While we were wondering about the reproducibility of such a situation to the extent that it would have applied to a footballer, the player received a load of hateful and unacceptable messages on social networks. The winner of the first women's Ballon d'Or – not spared from sexist controversies, notably during the aforementioned prestigious awards ceremony during which she was asked if she knew how to "twerk" – then quickly shared on her Instagram account the infamous and unacceptable comments of which she was the target… All this, let's remember, because of a bug beyond her control!
TW | Language – one of the consequences of enabling women's players to be collectible on EA Sports' FC 24 is an increase in the online abuse that they are receiving.

Here is Lyon star Ada Hegerberg being told to f*** off for being s*** on Ultimate Team. pic.twitter.com/OAIvlZGLZl

— Get French Football News (@GFFN) September 26, 2023
However, alerted as early as September 22 to this "glitched" character problem, Electronic Arts' response only came after this sexist turn. From there, the publisher clarified that investigations were underway and that players who had Ada's card in their active team would not be able to start a match unless they removed the player from their squad. Although the clarification is important, we regret the absence of a strong statement from the editor regarding what happened and the hurtful terms that were used against Ada Hegerberg. However, if the sexism surrounding football is expressed on the Electronic Arts title and on social networks, the Ultimate Team transfer market is also an interesting indicator to examine.
Following Ada Hegerberg's complaints, EA SPORTS FC 24 confirms that a "problem" does exist with the player and that she is temporarily removed from the game. 🎮 ❌

However, they probably don't know how to write the first name of the first Ballon d'Or in the history of football… pic.twitter.com/vqQJWaZbkE

— Footeuses (@foo_teuses) September 25, 2023
---
An Ultimate Team transfer market which symbolizes disinterest in players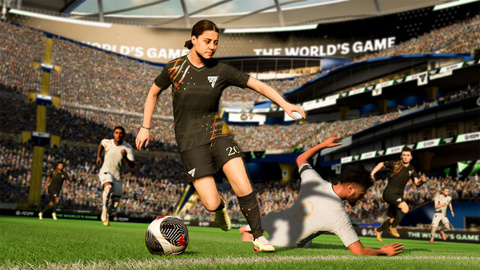 Studying a transfer market is not necessarily an obvious activity. First, because prices can be interpreted in different ways. For example, a player can be traded for excessive sums because of his qualities or because he is difficult to obtain ("what is rare is expensive", as they say), or even be listed at abnormally low prices. because a large number of players have obtained it or because the resale offer is so great that the amount decreases drastically. Typically, and at the time of writing, a Kylian Mbappé costs 3.22 million credits while a Harry Kane only costs 47,500 Ultimate Team credits.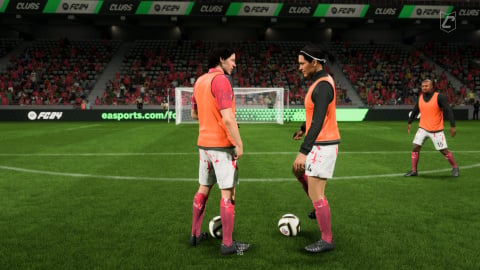 However, nothing prevents us from fixing relatively large prizes for players whose reputation on the field is well established (Haaland, Messi, Lewandowski, Vinicius, van Dijk, Salah, Neymar, Dembélé, Rashford, etc.). In any case, it is very often a question of "meta" and synergy in Ultimate Team, and everything is not necessarily based on a general rating being at the top of the basket. Then there is also the idea that the amount of cards is sometimes indexed to the popularity, media coverage of the athlete(s) concerned. Look for the best-known names and you're likely to come across a card priced well above the norm.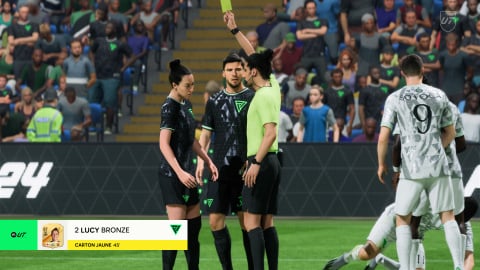 As we said, it's not just the statistics that count. If we start from the opposite premise, this would mean that the women's football market is supposed to reproduce the same pattern as the men's market. However, this is far from being the case. Certainly, as we can see on the site Futbinprices are soaring for the Gold cards of the most formidable players, but the phenomenon quickly runs out of steam. Take, for example, the threshold of 100,000 Ultimate Team credits. On the men's side, 20 of the 90 best players have a resale price above this level. Among women, only 9 out of 90 meet this criterion.which means that currently 1 in 10 female footballers have a market value greater than 100,000 credits on Ultimate Team. And the worst thing, when we examine the amounts at which the cards are exchanged, is that we notice a faster reduction than among men.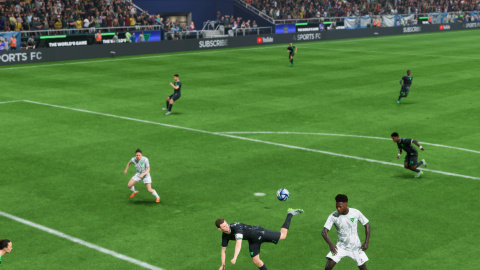 Up to around 200th place (i.e. around 82 overall average), we still find quite a few fluctuations in the resale prices of players' cards. Unfortunately for players, the story is different because these same price variations happen more quickly. So much so that they appear at the end of the top 20 and a floor quickly returns to place at the top 50. The effect is even accentuated in the top 60 since it takes around 2,000 credits for a player at 84 on average, where a Kyle Walker, a Federico Chiesa, a Moussa Diaby still sell for several tens of thousands of credits.
In short, we feel that female players are neglected and under-represented in the compositions, and we only have to look at the current popularity table of the site FutbinOr only 39 players found their place among the 212 football athletes who appear there, to realize it. Final example, if one were needed: position for position, Kadidiatou Diani (89) sells for almost 100,000 credits cheaper than Ousmane Dembélé (86) who only dominates the player in the speed sector. So what's really wrong: a female player on the Ultimate Team or the lack of meta-enhancing stats? The fact remains that players hardly leave their chance to the last ones.
---