Samsung sometimes releases new software releases in the form of update 1. These updates are like a Pixel feature drop, where the company rolls out a bunch of new features for its devices. The latest One UI software update is no different, coming pre-installed on the Galaxy S23 series and bringing a host of new features to the phones.
With One UI 5.1, Samsung is bringing a lot of new functionality to its latest and best Galaxy smartphones while also adding a lot of features to its previous flagship Galaxy phones as well. Here are the highlights you can expect to see with One UI 5.1, along with the full changelog provided by Samsung.
One UI 5.1 features
Notable changes include updates to the Gallery app, which gets a more powerful search option, and new capabilities like the ability to re-master GIFs alongside images. And for those who prefer to use manual settings when taking photos, Samsung's Expert RAW app can now be accessed from the More section of the Camera app's library.
Bixby is also getting a new handy feature. Now, when you don't want to answer a call, you can have Bixby do it for you with Bixby Text Call. The feature is similar to the call screen on Pixel phones, allowing you to view live text from the caller. You'll be able to reply to both with the template options, or you can write your own messages to respond to the caller.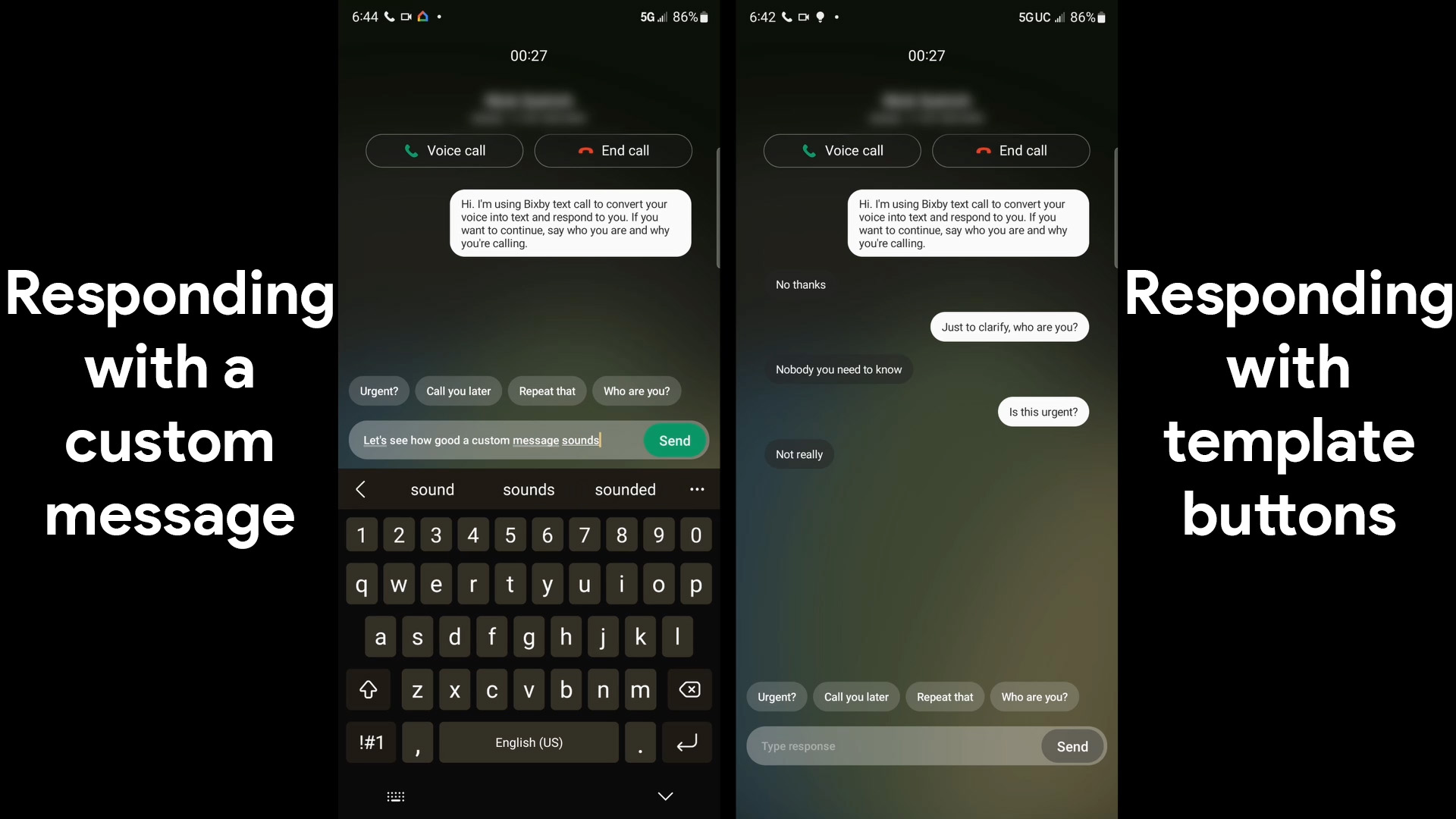 Another Samsung feature that "borrows" from the Pixel is the new battery widget, which lets you check the battery status of your phone and several connected Galaxy devices like the Galaxy Buds 2 Pro or Galaxy Watch 5.
Samsung also highlights a new collaboration with Google Meet to integrate the Samsung Notes app. This feature will allow users to "share documents, edit notes, and collaborate" while on a live Meet call.
For the Galaxy S23 series, the Image Clipper tool allows users to drag objects from photos that they can copy and paste into other photos. Tapping and holding an image will crop the subject from the image, separating it from the background using artificial intelligence. It's a neat feature, though it has yet to appear on older Galaxy smartphones.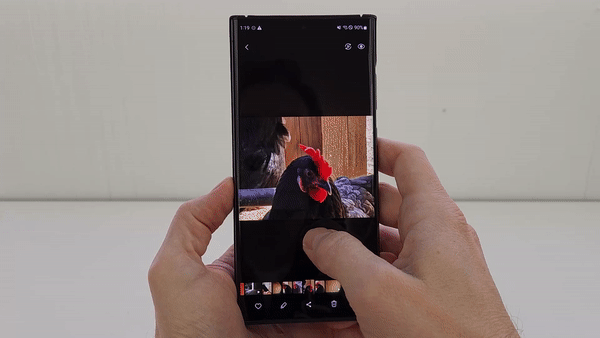 There are plenty of other features, such as seamless browsing across devices with Samsung Internet, Spotify suggestions, better multitasking on smartphones and DeX, and much more. You can view the full changelog below.
1 changelog for 5.1 UI
camera and gallery
Quickly change the color tone of your selfies
It's easiest to change the color tone of your selfies using the Effects button at the top of the screen.
Discover Expert RAW
Expert RAW allows you to take high-quality images, which is ideal for those who want full control over their photos and edit them later. Expert RAW is now easier to access from the camera's More menu.
More powerful search
You can now search your gallery for more than one person or topic at the same time. You can even search for people without tagging them by just clicking on their face.
Enhanced image optimization
The retouch feature makes your photos look great by removing shadows and reflections. You can also remaster GIFs for better resolution and clarity. The preview has also been improved to make it easier to compare the original image with the modified version.
Create a shared family album
Sharing photos with your family has never been easier. Gallery will recommend photos to add to your shared family album by recognizing the faces of your family members. You get 5GB of storage for each family member (up to six people).
View updated information
When you swipe up while viewing a photo or video in the Gallery, you can see when and where the photo was taken, which device took the photo, where the photo was stored, and more. Now with a simpler design.
multitasking
Zoom out or switch to full screen mode easily
You can now minimize or maximize the application window without going to the options menu. Just drag one corner.
Access your most used apps in a split screen
When you start split screen view, the apps you use most often will appear below the recently used apps to help you find the apps you need faster.
Improved multitasking in DeX
In split screen view, you can now drag the divider in the center of the screen to resize both windows. You can also snap a window to a corner to make it fill a quarter of the screen.
patterns and routines
Change wallpapers based on your situation
Set different wallpaper based on your current activity. Choose one wallpaper for work, one for exercise and more.
More actions for the routine
New actions let you control touch sensitivity, quick share, change the ringtone, and change the font style.
weather
Quick access to useful information
Check severe weather alerts, daily weather summaries, and sunrise/sunset times at the top of the weather app. The temperature graph now uses colors to show how the temperature changes throughout the day.
Hourly precipitation chart
The hourly graph now shows how much precipitation has fallen at different times of the day.
Summary of the weather widget
A brief summary of current weather conditions now appears on the weather widget to let you know if it's sunny, cloudy, raining or snowing.
Samsung Internet
Continue browsing on another device
If you're browsing the web on one Galaxy phone or tablet and later open the Internet app on another Galaxy device signed in to the same Samsung account, a button will appear that lets you open the last webpage you were viewing on the other device.
Enhanced search
Your searches now include the names of your bookmarks folders and tab groups. Improved search logic lets you find what you're looking for even if something isn't spelled correctly.
Additional changes
Let Bixby take your calls
Use Bixby Text Call to automatically answer calls and see why the person is calling. You'll see what the caller is saying in a text conversation, and you can tap or type responses that will be read aloud to the caller. Bixby text call is only available in English and Korean.
Check your devices battery level
The new battery widget allows you to check your devices battery level right from the home screen. You can see how much battery power is left on your phone, Galaxy Buds, Galaxy Watch, S Pen, and other supported devices.
Use up to 3 emojis in AR Emoji Camera
Take fun photos and videos with your friends in mask mode. You can set a different emoji for each person's face.
Settings suggestions
While you're signed in to your Samsung account, suggestions will appear at the top of the Settings screen to help you share, connect, and improve your experience across your Galaxy devices.
Spotify suggestions
The smart suggestions tool now recommends Spotify tracks and playlists based on your current activity. Get the perfect tunes for driving, working out, and more. To get suggestions, you need to log in your Spotify account in the latest version of the Spotify app.
Choose where screenshots and screen recordings are saved
You can now change the folder where screenshots and screen recordings are saved.
Smartphones eligible for One UI 5.1
One UI 5.1 is already available on the Galaxy S23 series, and it has officially appeared alongside the devices. In terms of other phones you'll get, Samsung says much of its current lineup of One UI 5-powered flagships should be One UI 5.1 eligible. In fact, the company has already started updating several of its smartphones to One UI 5.1, apparently as far back as the Galaxy S20. The update was initially rolled out across Europe and Asia, with other regions likely to follow closely.
Here are the models that Samsung lists as eligible to receive One UI 5.1, with newly updated models listed in bold:
Galaxy S series
Samsung Galaxy S22 / S22 + / S22 Ultra
Samsung Galaxy S21 FE / S21 / S21 + / S21 Ultra
Samsung Galaxy S20 FE / S20 / S20 + / S20 Ultra
Galaxy Z series
Samsung Galaxy Z Fold 4 / Flip 4
Samsung Galaxy Z Fold 3 / Flip 3
Samsung Galaxy Z Fold 2
Samsung Galaxy Z Flip / 5G
Galaxy Note series
Samsung Galaxy Note 20 / Ultra
Samsung Galaxy A/M series
Samsung Galaxy A73
Samsung Galaxy A53
Samsung Galaxy M53
Samsung Galaxy A33
Samsung Galaxy A23
Samsung Galaxy A52 5G
Samsung Galaxy Tab series
Samsung Galaxy Tab S8 / S8 + / S8 Ultra
Samsung Galaxy Tab S7 / S7 +
According to Samsung (Opens in a new tab), has already started rolling out the update worldwide for most of the above models. Users started receiving the update in Europe and Asia first, and US models are now receiving it as well. It also appears to carry the February security patch, which had started rolling out to other Samsung devices in the previous weeks. The Galaxy Z Flip 3 and Fold 3 also received the update shortly after the other models.
Since the announcement, One UI 5.1 has reached Galaxy devices across the Note 20 series, Z series, and A and M series phones. The update is also rolling out to Samsung tablets, including the Galaxy Tab S8 series along with the Tab S7 series.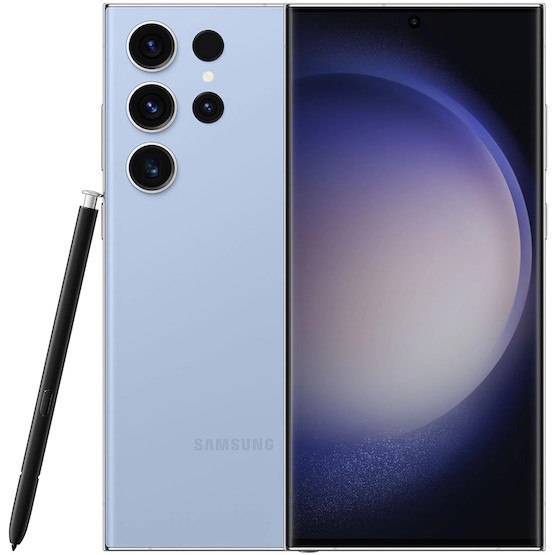 The new Galaxy S23 Ultra is the ultimate smartphone for photography enthusiasts, as it packs a massive 200MP camera for better clarity, zoom, and low-light photos. It comes with the latest Snapdragon chipset and a built-in S Pen if you are artistically inclined or want to stay productive.